Mentoring, Career Development, and Leadership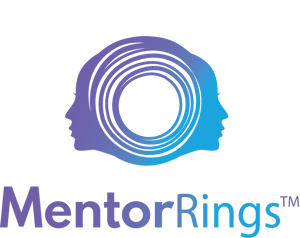 MentorRings™ is a women's leadership program providing a dynamic Action Learning Experience coupled with a unique blend of Executive Coaching and Mentoring. Through a series of learning experiences including both one-on-one and group forums, MentorRings™ provides women with the opportunity for significant growth and development that translates to bottom line results.
Utilizing a proven group mentoring model, each ring is facilitated by a certified Mentor and Executive Coach and delivers the best of mentoring, career development and leadership effectiveness… supporting women to excel in their organization and in their career.
For key performers and high potential women working for organizations who seek to attract, retain and develop high quality female talent .
Participant Benefits:
Individualized Assessment and Executive Coaching

Greater confidence, self awareness and mastery as a leader

Activities that challenge and support to move outside comfort zone to a new level of effectiveness

Enhanced leadership, influence and executive presence

Creation of a personalized development plan

Opportunities to apply and practice the learnings in a safe and supportive space

Opportunities to mastermind for greater success and results within the group

Development of powerful and strategic relationships and access to extensive Alumni network

Built-in accountability for action and results
Click here for more information.