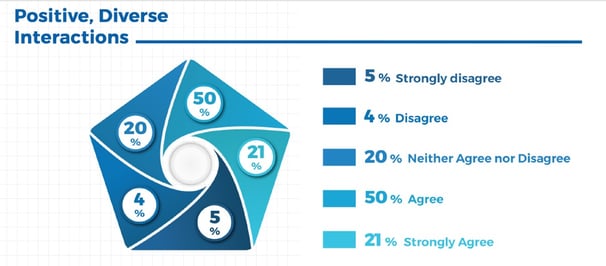 Diversity, Equity, and Inclusion (DE&I): three interdependent priorities that every leader needs to operationalize within their team and organization.
In December 2020, CMP conducted a survey to identify the state of DE&I practices. Over 130 leaders participated from 16 different industries representing every region in the United States. The findings from the pulse check support an inescapable conclusion: embracing DE&I is vital for our society and for the success of your company.
Download CMP's Diversity, Equity & Inclusion Pulse Check Results below.